January 3, 2023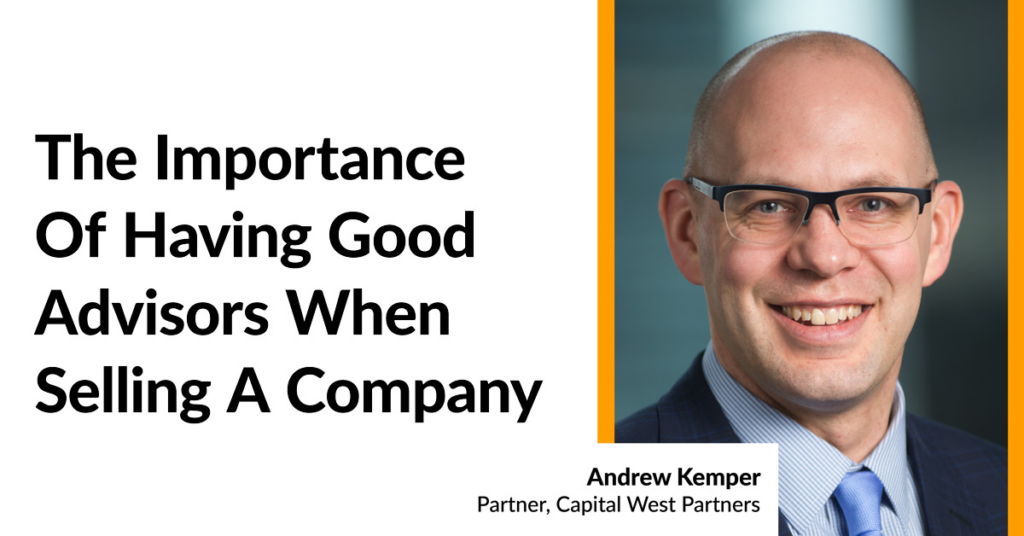 Excerpt from Business Transitions Forum, Mario Toneguzzi
When a company is considering a sale, a key is whether that company is ready for sale and if the timing is optimal to maximize value. Usually people only sell a business once in their lifetime so it's so important for them to hire good advisors to help them through that complex process – people that do it all day, every day. That includes everything from merger and acquisition specialists to tax specialists to legal advice.
Many people underestimate what's involved in the sale of a company. There's a lot of strategic decisions that happen along the way that they don't really think about in their day-to-day work because their primary focus is running the business. By hiring someone to run that process, it takes a lot of the burden off the operators of the business so they can continue to focus on running the business and making sure it continues to perform well.
Andrew Kemper has worked for over 15 years providing corporate finance counsel, expertise, and advice to mid-market private and public companies.
As a partner with Capital West Partners, based in Vancouver, Andrew has developed experience across a wide range of industries including financial and business services, retail, mining, and industrial manufacturing and services.
Andrew was Conference Chair at the 7th Annual Business Transitions Forum in Vancouver in November 2022.
About The Business Transitions Forum
The Business Transitions Forum is a conference that began in Vancouver seven years ago, now with events also hosted in Halifax, Calgary, Toronto, and Winnipeg. It is the most comprehensive merger and acquisitions, growth, and exit strategy event for business owners, entrepreneurs, investors, and advisors in Canada.
Attendees learn how to grow their business, finance growth, what makes a business saleable, and how to plan for an eventual transition or sale of their company. The BTF demystifies transition from start to finish, helping owners understand how to maximize value and navigate complex tax and legal issues.