September 28, 2022
Capital West Advises PNP Pharmaceuticals on Sale to Gladius Partners
Headquartered in Burnaby, BC, PNP Pharmaceuticals ("PNP") is a leading full-service contract manufacturer of nutraceuticals and pharmaceuticals. PNP's comprehensive array of services range from product development to warehousing and logistics.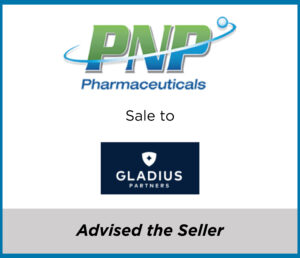 Gladius Partners is a Vancouver, BC-based private equity firm focusing on long-term value creation through a buy and hold strategy.
Capital West Partners acted as exclusive financial advisor to PNP on this transaction.
For additional information contact: