June 6, 2017
Capital West Partners Advises McGregor & Thompson Hardware on Sale to Speyside Equity
McGregor & Thompson Hardware is a manufacturer and value-added distributor of doors, frames, finishing hardware and access control devices for the industrial, commercial, institutional and mixed-use multi-family residential markets. With locations in British Columbia, Alberta and Washington State, McGregor & Thompson Hardware is a leader in Western Canada and the U.S. Pacific Northwest.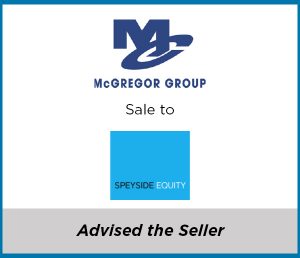 Speyside Equity, based in Ann Arbor, Michigan is an operationally focused private equity firm that has been successfully investing in industrial, specialty chemicals and food ingredients businesses since 2005. Speyside is currently investing from a US $130 million fund of committed institutional capital.

Capital West Partners acted as exclusive financial advisor to McGregor & Thompson Hardware on this transaction.
For additional information contact:
About Capital West Partners
Founded in 1990, Capital West Partners is an independent M&A advisory firm based in Vancouver, BC. As mid-market specialists, we deliver focused financial advice and transaction expertise to public and private companies, as well as public sector entities, in Western Canada and beyond for a range of transaction situations, including:
Divestitures
Mergers & Acquisitions
Strategic Financings
Valuations & Fairness Opinions
Financial Advisory Assignments
Capital West has a proven track record of 30+ years of completing transactions that maximize value for our clients. Since inception, we have completed deals with over $11 billion in combined total value.
Capital West is also a proud partner in IMAP (International Mergers and Acquisitions Partnership), a global organization of highly experienced middle-market advisory firms in over 40 countries. Through IMAP, we maximize our global reach to bring industry and country expertise to every one of our assignments, and to find our clients the best buyers and investors in North America and beyond. www.imap.com